CA-125 - Cancer antigen (tumor and blood)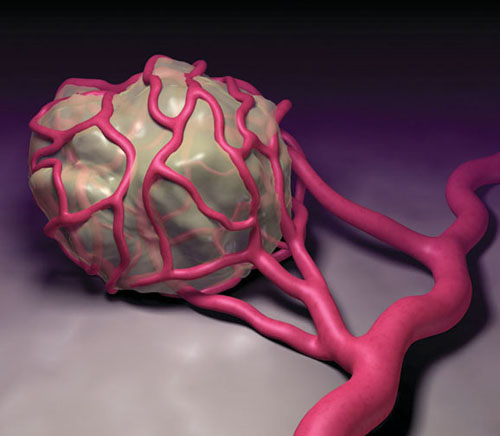 Cancer ANTIGEN 125, a protein often elevated in the BLOOD circulation when certain cancers are growing in the body. The cells of the OVARIES, UTERUS, and FALLOPIAN TUBES produce CA-125; consequently CA-125 levels rise in OVARIAN CANCER, ENDOMETRIAL CANCER (cancer of the uterus), and CERVICAL CANCER. The most pronounced elevation occurs with ovarian cancer. However, numerous factors other than cancer can produce elevated CA-125 levels, including benign OVARIAN CYST and UTERINE FIBROIDS. Though an elevated CA-125 level may be one of numerous diagnostic factors the doctor considers when evaluating the possibility of a cancer diagnosis, this tumor marker by itself is not a reliable indicator of cancer. A blood test measures CA-125.
See also CARCINOEMBRYONIC ANTIGEN (CEA); GENETIC TESTING; ONCOGENES; PROSTATE SPECIFIC ANTIGEN (PSA); TUMOR MARKERS.
Open discussion on the topic CA-125 - Cancer antigen (tumor and blood)