Antiviral medications and viral infection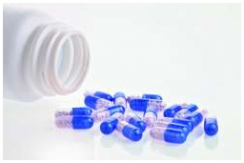 Antiviral medications - medications to shorten the course and lessen the severity of illness due to viral INFECTION as well as reduce viral shedding to minimize contagiousness. Some antiviral medications are able to prevent viral infection from developing after exposure to the VIRUS. Antiviral medications mark a fine line because they must destroy viruses without damaging the cells that host them. Most antiviral medications accomplish such a task by substituting inactive molecules for key enzyme molecules in the virus's efforts to replicate.
Antiviral medications are the mainstay of therapy for HIV/AIDS. Doctors also use antiviral medications to treat viral infections such as CHICKENPOX, HERPES SIMPLEX, HERPES ZOSTER (shingles), GENITAL HERPES, INFLUENZA, and chronic HEPATITIS B. Antiviral medications have numerous and sometimes serious side effects that vary with the medication. It is important for the doctor to know all medications a person takes, including OVER-THECOUNTER (OTC) DRUGS and herbal remedies, to minimize the risk for ADVERSE REACTION and DRUG INTERACTION.
COMMON ANTIVIRAL MEDICATIONS
acyclovir
adefovir
alpha-interferon
amantadine
famciclovir
foscarnet
lamivudine
oseltamivir
penciclovir
ribavirin
rimantadine
valacyclovir
zanamivir
See also PREVENTIVE HEALTH CARE AND IMMUNIZATION; VACCINE.
Open discussion on the topic Antiviral medications and viral infection (herpes)