Septicemia - definition, symptoms and treatment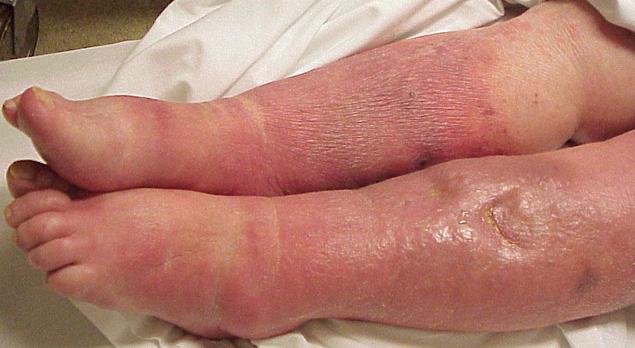 What is Septicemia and definition
Septicemia is a life-threatening bacterial INFECTION that invades the BLOOD circulation, resulting in spreading the infection throughout the body. Septicemia, also called bacteremia, typically arises as a complication of localized bacterial infection. The onset and progression of septicemia are rapid and can result in septic SHOCK, ACUTE RESPIRATORY DISTRESS SYNDROME (ARDS), and death within hours.
Septicemia Treatment
Treatment requires hospitalization, usually in an intensive care unit, with administration of intravenous ANTIBIOTIC MEDICATIONS as well as other medications to sustain vital functions such as HEART RATE and BLOOD PRESSURE. People who recover from septicemia tend to have a long path of recuperation before they are able to return to regular activities.
See also DISSEMINATED INTRAVASCULAR COAGULOPATHY (DIC); NECROTIZING FASCIITIS; TOXIC EPIDERMAL NECROLYSIS; TOXIC MEGACOLON; TOXIC SHOCK SYNDROME.
Open discussion on the topic Septicemia - definition, symptoms and treatment