Atherectomy - surgical procedure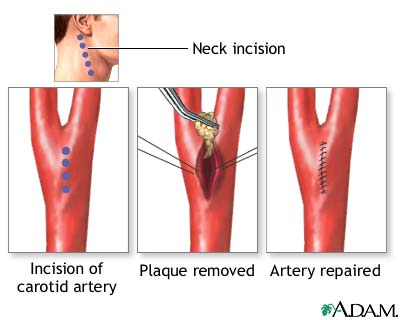 Atherectomy is a surgical procedure, done via CARDIAC CATHETERIZATION, to remove patches of arterial plaque (ATHEROSCLEROTIC PLAQUE), called atheromas, from the inner walls of major arteries such as the CORONARY ARTERIES. The cardiologist uses either a laser to vaporize or a rotary burr on the end of the catheter to shave away the atheromas. Often the cardiologist follows the atherectomy with balloon ANGIOPLASTY and STENT placement to help keep the ARTERY open, as atheromas tend to redevelop. Risks of atherectomy include STROKE and HEART ATTACK from debris particles that break away and become lodged in the arteries of the BRAIN or the HEART.
See also ENDARTERECTOMY; SURGERY BENEFIT AND RISK ASSESSMENT.
Open discussion on the topic Atherectomy - surgical procedure