Cardiac Capacity - definition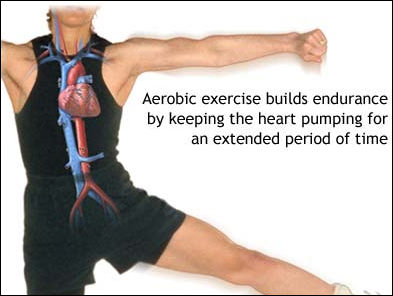 Cardiac Capacity - the ability of the HEART to increase CARDIAC OUTPUT to meet the body's increased needs for oxygen during physical activity or exercise. Cardiac capacity is a combination of the heart's physical condition and the body's AEROBIC FITNESS level. Damage to the heart, such as may occur with MYOCARDIAL INFARCTION and ISCHEMIC HEART DISEASE (IHD), reduces cardiac capacity, as do conditions that weaken the heart MUSCLE such as CARDIOMYOPATHY and HEART FAILURE. Cardiac capacity also diminishes as a normal dimension of aging. Aerobic conditioning through consistent, moderate to intense, AEROBIC EXERCISE improves cardiac capacity and helps sustain cardiovascular health.
See also AEROBIC CAPACITY; AEROBIC EXERCISE; AGING, CARDIOVASCULAR CHANGES THAT OCCUR WITH; PHYSICAL EXERCISE AND CARDIOVASCULAR HEALTH.
Open discussion on the topic Cardiac Capacity - definition