Muscle relaxant medications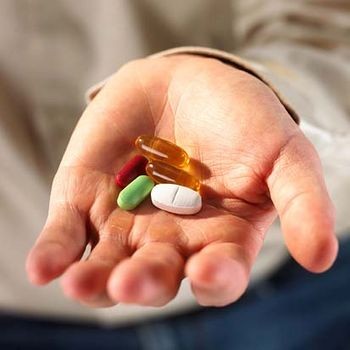 Muscle relaxant medications are medications that relieve MUSCLE spasms, cramps, and stiffness. Some muscle relaxants are also called antispasmodic medications. Doctors may prescribe these medications to treat acute BACK PAIN, acute sprains, severe muscle tension HEADACHE, and muscle spasticity due to conditions such as CEREBRAL PALSY, MULTIPLE SCLEROSIS, SPINAL CORD INJURY, MUSCULAR DYSTROPHY, FIBROMYALGIA, and many others. There are various types of muscle relaxant medications that work through different mechanisms, though all act on the CENTRAL NERVOUS SYSTEM rather than on the muscles directly. Because of this, most muscle relaxants also affect alertness, balance, and other neurologic functions.
As with any medication, muscle relaxants can have adverse side effects and interact with other drugs, including OVER-THE-COUNTER (OTC) DRUGS and herbal remedies. Typically muscle relaxants provide short-term relief during acute injury. Once muscle fibers begin to heal, they return to normal contraction and relaxation patterns and muscle relaxant medications are no longer necessary or helpful for recovery. Muscle relaxants in the benzodiazepine family of drugs (such as diazepam) cause significant drowsiness and can become habit forming; doctors generally prescribe them sparingly because of these risks.
See also ADVERSE REACTION; CRAMP; DRUG INTERACTION; MEDICINAL HERBS AND BOTANICALS; PHYSICAL THERAPY; SPRAINS AND STRAINS; SPASM.
Open discussion on the topic Muscle relaxant medications